Welcome to the official website for
Saddle-Up for Jesus™

The Saddle-Up for Jesus™ Bible Pocket Partner™ is a 31 day devotional that fits perfectly in your shirt or jeans pocket. The devotional is made of a durable material that will handle any dust, rain, or dirt. Each daily topic is related to something that every Cowboy or Cowgirl knows.

Please visit the links above for more information on this valuable resource!
Whether you need to purchase one or thousands of Pocket Partners, we can now support you via our NEW
Volume-Pricing Page
---
Our Latest Statues by renown artist Steve Carter are now available. For more details click on Statues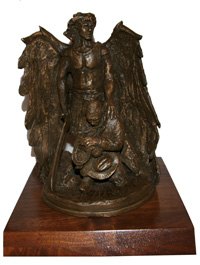 "The Guardian"
"Cowboy Church"
---
The Cowgirl
Bible Pocket Partner™
is NOW AVAILABLE!!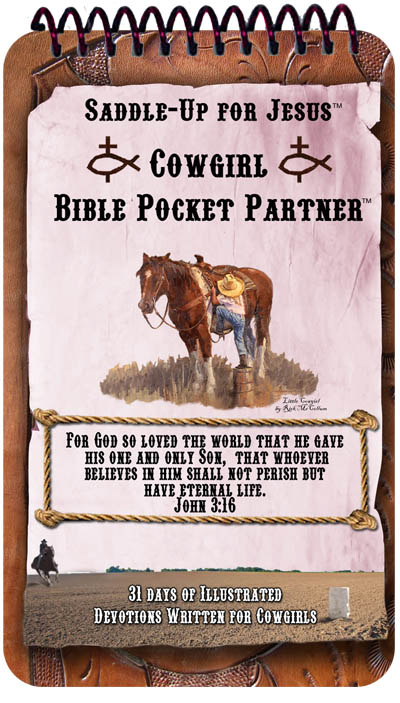 (click image above for sample view)
---

Visit our New Online
Catalog Store!
(see link on left)
We now support secure credit card
payments in the store via Paypal!

---
---
Get the latest updates from our new
Facebook page!
---
---
Saddle-Up for Jesus
Sticker Included FREE with
every order!!


---
Saddle-Up For Jesus, LLC
Colorado Springs, CO
800-875-8795
hrcarter@saddleupforjesus.com
Copyright © 2012 Saddle-Up For Jesus, LLC